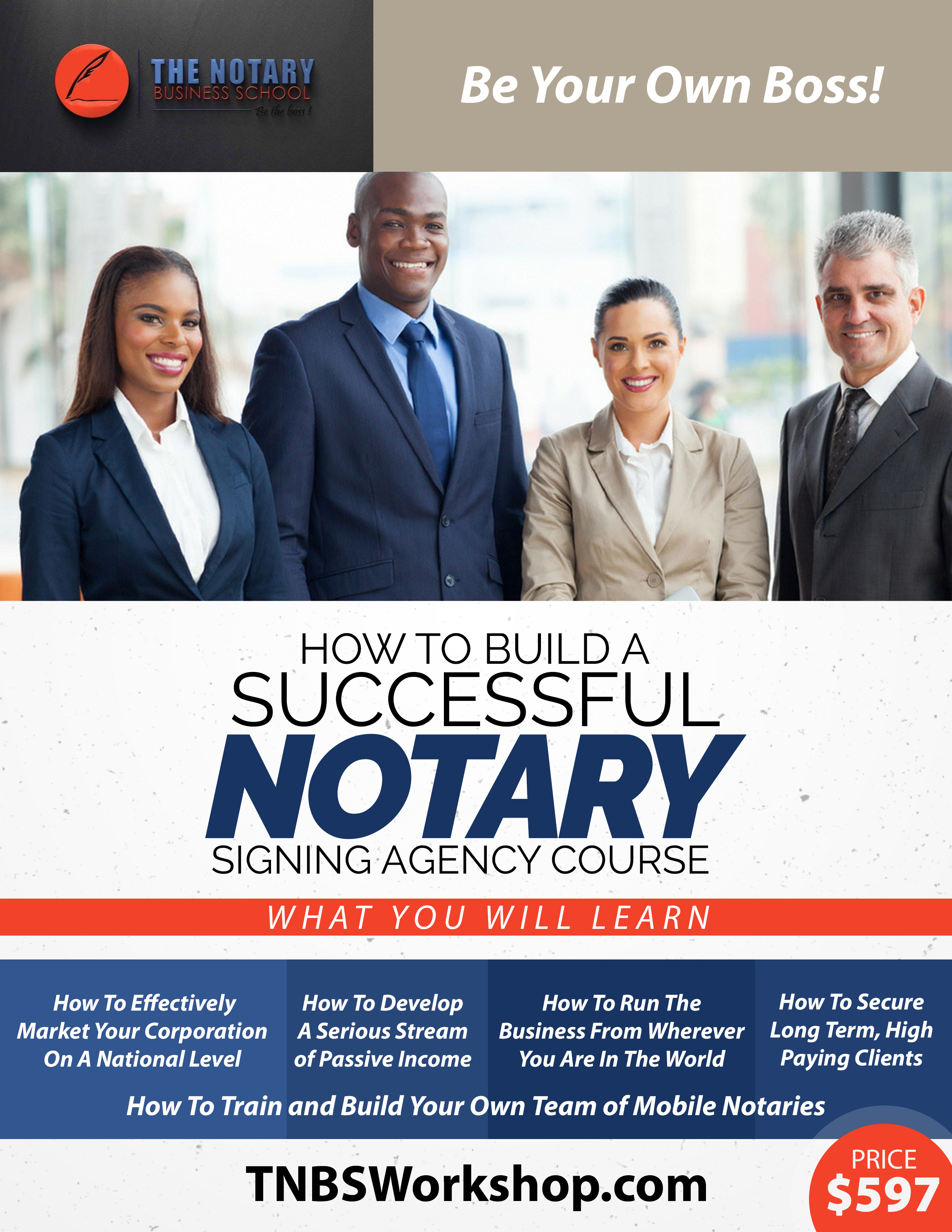 This course offers FULL access to our amazing pre-recorded and live lectures!
Sign-up to Learn:
- How To Effectively Market Your Corporation On A National Level
- How To Develop A Serious Stream of Passive Income
- How To Run The Business From Wherever You Are In The World
- How To Secure Long Term, High Paying Clients
- How To Be Your Own Boss
- How To Train and Build Your Own Team of Mobile Notaries
Certification as a Notary Public is NOT required to run this business! Let us show you how to be successful in this growing industry as an OWNER.
ENROLL TODAY!
Live Sessions Coming This
May, 2019